What is an SEO content audit?
An SEO content audit is a comprehensive study of your WordPress website to evaluate which areas of your content need to be improved or changed.
If done correctly, you will identify potential issues and have the opportunity to make changes so your website shows up more often on search engine pages.
Which areas should I focus on?
Knowing where to start is a big problem many people have when beginning work on a content audit for WordPress. The key is to find out what you might be doing wrong.
The following are just a few of the issues that can affect your SEO. Consider each one during your SEO audit and if any of these issues relate to your content, make the necessary changes to improve your site's ranking.
Major benefits for conducting an SEO content audit?
SEO content audit is about the existing content, identifying improvement opportunities and doing quick and easy fixes to improve the rankings in search engines. Your goal should not be aiming for magic numbers, but to expect a 15-20% ranking improvements or traffic from the existing numbers. Sometimes a basic and costly SEO mistake fixed in audit can yeild even better results as well.
How to Perform SEO Content Audit For WordPress
When we focus to perform "SEO Content Audit" for WordPress, it is about the blog content that is already published. You are looking to audit all the blog posts and pages and find the SEO gaps in them, and then address the same.
Here are some most common SEO content gaps that every blog post or page needs to be audited for.
1. Posts with multiple H1 tags
H1 tags are an important part of your site's SEO, especially when matched to your title tags, as they draw attention to the main content on your web pages.
However, some SEO experts believe too many H1 tags within one post could affect the page ranking. The jury is still out on this one but to be on the safe side, it's a good idea to limit the number of H1 rankings you use.
You shouldn't really need more than one if you are using it as a header for a piece of content, as you can use H2, H3 tags, etc. for the rest of the content you produce within your post.
Just remember to use your main keywords when you do create your H1 tag to improve the chances of the page showing up on Google.
2. Posts without H2 and H3 tags
Your content outline is consumed by search engines using title tags. So when it comes to SEO, your title tags are essential. The more organized your content is, the easier it will be for search engine crawlers to understand your content and rank it accordingly. This is one of the reasons why you should use an H1 tag within your posts and it's a reason why you should use H2 and H3 tags within your posts too.
There is no set rule for how many H2 and H3 tags you should use but remember to naturally incorporate your keywords into your H2 tags so Google doesn't penalize you for spamming.
3. Posts that do not have a meta description
The meta description is one of the first things people will see when your website shows up on the search engine. So all meta tags carry SEO weightage in them, while the "meta description" tag carries highest weightage per our analysis. The more explanatory it is to search engines and the more relatable it is for users, it helps your WordPress blog.
The click-through rate is very important for SEO – the more clicks the better – so make sure your posts have a meta description that correctly summarizes your page content. If there is no meta description at all, there is a chance that people won't bother to visit your site as they won't know its value to them.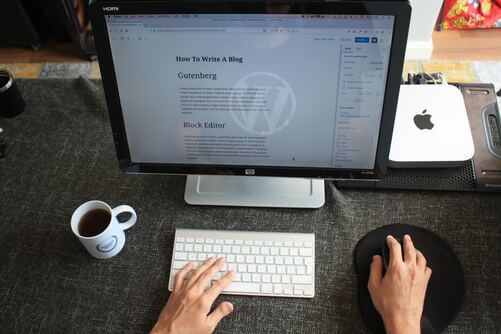 4. Posts less than 300 words
A higher word count helps Google's bots understand what a post is about and it gives them the opportunity to index it properly. This can positively affect SEO and if the correct keywords are in there, it ensures an even better page ranking.
This isn't to say you should spam your post with keywords or make it longer with a lot of needless content, as spamming and low-quality content can adversely affect your ranking.
You can fix thin content issues by using a framework that helps add the missing content. The SEO results of good content are usually compounding over time.
5. Posts without an image
Images will make your posts look more attractive when they show up on Google and social media and consequently make them more clickable. This is one reason to make sure your posts have an image. Another is so you can include alt tags that include the keywords that you are trying to rank for. Having images with proper alt keywords are also good for both SEO and site radability.
6. Posts not having internal links to other posts
When used strategically, internal links send page authority to other posts on your website. This can have a positive effect on your SEO rankings as it helps Google understand and index the pages of your site that you consider to be important.
Internal links to other posts also keep readers on your site for longer (assuming they click on them) and this also has a positive impact on your SEO.
7. Posts that do not have outbound links
When you link to another domain from your website, you increase the trust and quality of your site and this has a positive impact on SEO. This is because a link to a similarly themed website gives Google a clearer understanding of what your site is about.
8. Posts that have not been updated at least once
The basics of SEO is producing quality content that is also updated and maintained. Producing new content can take a lot of time but as you'll understand, if you don't add more content to your site, there is a chance that it will slip down search engine rankings if people stop visiting your webpages.
To save time, you can return to your older posts and update them with fresh content. You don't necessarily need to add many new words but at the very least, you should incorporate the new keywords you are ranking for to improve your SEO performance.
9. Posts that are uncategorized
Web pages that are organized and well-categorized rank higher on search engines so after creating your posts, you should avoid using the 'uncategorized' option. Unfortunately, it's the default option on the 'tag' list but you can get around this by going to WordPress Settings > Writing and choosing a new default category using the Default Post Category dropdown.
10. Posts with no tags
Tags are not mandatory, adding tags do not give you an instant SEO uplift. But tags connect visitors to other content on your site which can keep them on your site for longer. The more time visitors spend on your site, the higher your site's potential search engine ranking, as Google will consider your website to be high quality. SEO plugins like Yoast help to include a seperate sitemap for tags.
11. Posts that have iFrame/object embeds
iFrame and object embeds are HTML elements that allow you to add content from another website to your own. You might want to embed a video from YouTube, for example. In the past, they were considered bad for SEO because they prevented Google's bots from indexing content. This doesn't appear to be the case anymore but as it's better to be safe than sorry, it's wiser not to use them on pages that you want to rank highly.
Finally
In this post, we have covered some of the common elements you should look for when carrying out your SEO content audit but it is not limited to the ones listed, SEO is a creative process that adapts over time, so let your creative juices flowing.
For more information on how to manage and improve your WordPress site, check out our WordPress training page.